Explore Uganda and Rwanda on self-drive. If you're interested in nature and culture alike, this trip is the one for you. First experience the mountain gorillas and chimps in Bwindi Impenetrable Forest National Park and Kibale Forest National Park, go on a self-drive safari in Lake Mburo and Queen Elizabeth National Park. Discover why Rwanda is the land of a thousand hills and be moved by its captivating history.
Ready for a perfect self-driving safari in Uganda and Rwanda; we will offer you 4WD with or without rooftop tents. Uganda and Rwanda trips in the comfortable Ultimate Safari land cruiser jeep or Prado on Self-drive basis.  Self drive trip to Uganda and Rwanda grants you unique adventure holidays of visiting the mountain gorillas for are a perfect starting point for anyone who wants to tour independently East Africa. Both countries have everything for a perfect self-drive holiday, from good roads to epic wildlife and landscape viewing.
We provide you with very reliable 4Wheel drive, Rav4 cars with sliding roof for game viewing and photographing and Toyota Land cruiser with pop-up roof to offer an adventure of a lifetime. The best 4×4 car hire options for self-drive tours in Uganda and Rwanda, are the Toyota Land cruiser (Prado or Hardtop), 4×4 Toyota Rav4, Toyota Hiace or super custom for families and Toyota Hilux Dual Cab. These cars have great track record and are the most capable and enduring 4×4 in the world and we have come up with a new concept of offering rooftop tent cars in Uganda and Rwanda.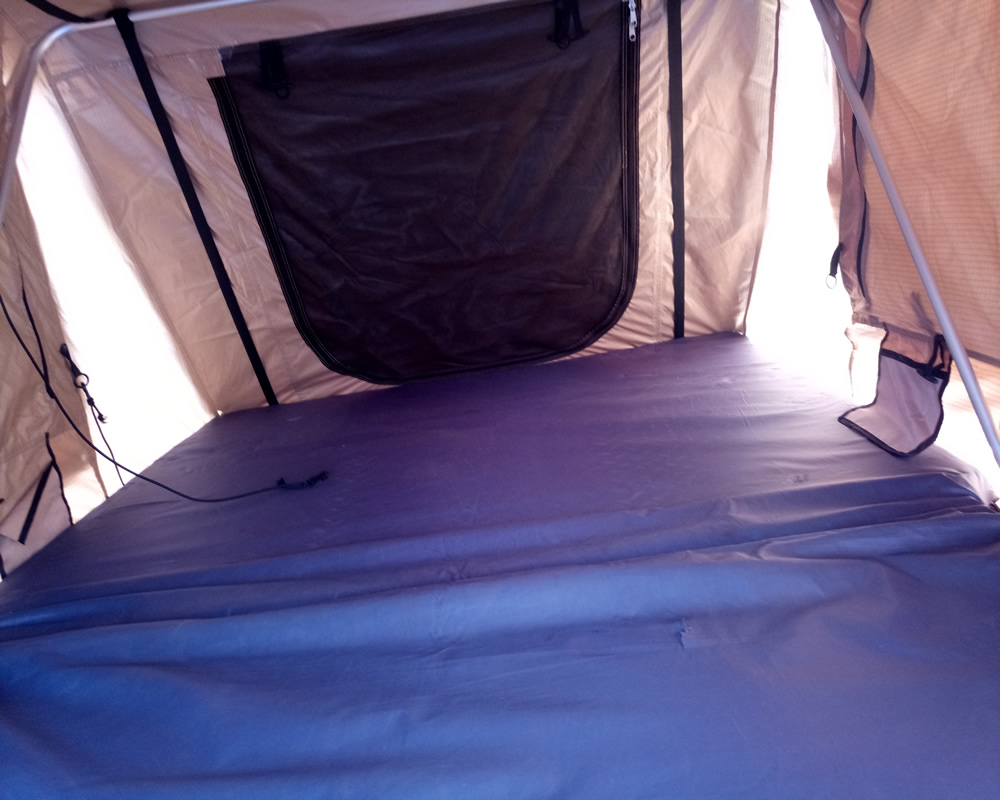 In Uganda and Rwanda, we enjoy the only world's last remaining population of the critically endangered mountain gorillas, inhabited in Volcanoes National Park (Rwanda), Bwindi Impenetrable Forest and Mgahinga National park in Uganda. Among other areas of interest in Uganda include Murchison falls National Park, Kibale National park, Queen Elizabeth, Semliki Park, Lake Mburo, Mount Rwenzori, Mt. Elgon and Kidepo valley among others. This is done at your pace because you manage your own time while on self-drive.
Self-drive takes you behind the wheel at your own pace. This gives you the confidence as well as full enjoyment of your trip at your own privacy.
Here is the memorable safari loop that you embark to explore Uganda and Rwanda tourists highlights 2020 and 2021.

Uganda is such a joy to explore and many of its visitors leave with long-lasting memories. With its amazing cities and towns, beautiful and welcoming people, remarkable national parks, delicious foods, impressive lakeside beaches, snow-capped mountains, magnificent Ssese Islands, and the fantastic climate, make Uganda a perfect destination for your vacation. Do you have two weeks off from work and you want to get the best out of them? Here is a best designed itinerary showcasing how you should spend those days in great joy! Especially if you have never traveled to Uganda before, take proper use of this 10 days' itinerary as you will be covered with almost everything that makes Uganda the ''Pearl of Africa'' and a complete destination for African safaris.
Entebbe International Airport is situated about a 1 hour's drive from the city centre of Kampala – capital city of Uganda. Arriving at the airport you will find your tour operator's representatives waiting to pick you and also give you the car fleet you ordered for. There are various hotels in Entebbe and within Kampala that you can take residence to, but you should book them earlier before arriving in Kampala.
Fortunately, if you arrived earlier in Kampala and you are in a proper position, you can decide to indulge in the thrilling Kampala city tours. By beginning your explorations in Kampala, you get your first taste of Uganda and there are very many sites to go to while on your city drives, among them include; Uganda National Museum, Lubiri Palace (Buganda King's Palace), Bahai temple, Namugongo Martyrs' Shrines, and many others depending on the time you have. After the city drives, you will then return back to your hotel for supper and also take a rest.
You will wake up in the morning to have breakfast and then begin your journey to Murchison Falls National Park from Kampala, a precious 4 and half hours' drive. However on the way as you are heading to the park, you can have a worthy stopover at the Ziwa Rhino Sanctuary – which is the only home for the rhinoceros in the entire Uganda. Stopping at the Rhino Sanctuary, it will mean that you have viewed all the Africa's big five species (Lions, Elephants, Leopards, Buffaloes, and Rhinoceros). After you have viewed the rhinos, you will have lunch and then proceed with your journey to park for your overnight stay in place of your booking or campsite and this is the beginning of your Uganda memorable escapades.
After you should make sure that you spend another night in Murchison Falls National Park. Therefore, you should finish the Batwa experience earlier in the morning and then drive because it is quite a long journey from Bwindi to Murchison. Murchison has a lot to discover including the cascading Murchison falls (major attraction). You will also enjoy the boat cruises whereby you will be able to spot a variety of aquatic birds and animals such as Hippos, Nile Crocodiles, and others like elephants and buffaloes which always visit the banks to drink water.
After breakfast at your accommodation, you will go for the game drives in the Park which are very thrilling as you will view very many wildlife species in abundance. Some of the notable animals to see in the Park during your game drives include; Elephants, Buffaloes, Lions, Leopards, Giraffes, Zebras, Uganda Kob, and over 450 bird species. In the process, you can also go on and visit the nearby communities where you will interact with the local people and indulge in their culture. After, you will go back to your accommodation for supper and overnight.
Very early in the morning, you will start your enthralling trip by driving westwards of Uganda. Kibale is located in western Uganda, Fort Portal, and driving from Kampala will take you like 5 to 7 hours to reach the Park. You will first have the Crater Lake tours and also visiting the caves – Amabere Ga Nyina Mwiru caves, in Fort Portal before heading to your accommodation within or around the Park for supper and the overnight.
In the following morning, you will head to the Park for the lifetime experience of chimpanzee tracking – which is the major attraction. The tracking of chimpanzees start very early in the morning at around 08:00 AM hence you are expected to reach the Park even before that time in that you are briefed before tracking the primates (remember to move with energy-giving snacks). The interaction with the chimpanzees can last longer than viewing the mountain gorillas in Bwindi and your time with them (chimpanzees) is really so precious, as you will be amazed by their behaviors.
In the morning after getting breakfast at your accommodation, you will drive like 142 kilometers to reach one of the heavily visited and wanted Parks in East Africa – Queen Elizabeth National Park. Here you might reach at noon hours, so you will get lunch from your booked accommodation there and after that you go on with the community visits before heading back to the accommodation for supper and the overnight.
The following day is when you will have ample time to do most of the amazing activities in the Park such as the game drives and boat cruises at the beautiful Kazinga Channel, all which offers you an opportunity to view an abundance of wildlife species. The common wildlife species to see on your game drive and boat cruise include; Lions, Elephants, Cape Buffaloes, Leopards, Nile Crocodiles, Hippos, Uganda Kob, and a variety of bird species – over 600 bird species.
In this very Park on your game drive, in the Ishasha sector, you will be dumbstruck after viewing the unique and unusual tree-climbing lions, which a guarantee of viewing them is only in two national parks all over Africa, also in Lake Manyara National Park in Tanzania. After a busy day, you will return back to your lodge or camp for supper and overnight.
The Ishasha sector of Queen Elizabeth National Park is so close to the alluring Bwindi Impenetrable Forest National Park. It is therefore very easy to access Bwindi from Queen. The major attraction in Bwindi is trekking the endangered mountain gorillas and if you are to engage in the trekking, you are advised to stay within the Park's boundaries. Gorilla trekking expeditions here take place in four sectors; Buhoma, Rushaga, Ruhija, and Nkuringo, and start at 08:30 AM. Spending one hour with the gorillas will provide you with great memories which last longer.
Still in Bwindi, you will indulge in the impressive culture of the Batwa Pygmies – who are known as forest people, as it is their habitat. Spending your time with the Batwa will leave you with a great experience as you will learn and enjoy a lot of things like; hearing ancient legends and traditional songs, visiting their habitats in the forest, and also go deep into their amazing culture. Thereafter, cross to Rwanda and you can visit the Volcanoes, Nyungwe, Akagera and most interesting towns like Gisenyi, Kibuye, Butare with the national Museum and then to Kigali the hub of Rwanda.